Dreams.
For the past couple of days you have just been in my dreams every time, just there as if nothing ever happened and making me confused about what reality is. One time it was so realistic that I thought it had really happened and when I woke up I was in a really confused state. Why the hell is this happening now. I don't really want to see these dreams right now. That's how I really...
Odd nostalgia
So when I woke up today at 3PM I was oddly fine, usually when I stay up until 8 AM and pass out I have a headache for a couple minutes after waking up etc, but this time I was fine. Then I thought back to what I was dreaming about and it was about elementary school. Damn that was some OLD memories. I remembered that I actually used to LIKE studying. I loved finishing books of simple math, do work...
There needs to be more people like Sasako in this...
My life, new year.
So recently I've started to more proactively push for what I want and I mean in real life and not the virtual one that I'm stuck in. Sam shared his new years resolution with me which was to "grow a pair" as he makes that his resolution every year it seems. Quite frankly I talk a lot of shit for someone who doesn't have any to throw around. So I'm picking it up....
Happy new years!
Yet we live another year without the world ending by some prophesied reason by crazy peoplez!
Change in perspective. >Video Gaming
http://www.youtube.com/watch?v=lng07og1G7o&feature=youtu.be This video has changed my look on WoT and also on a couple of other games too. It's fun.
Merry Christmas all!
Man here's another year of Christmas! Feels a bit lonely, but I'm used to it by now I guess heh. To think just ten years ago I would be waiting for daybreak in order to see the presents under a Christmas tree. My family doesn't set up a tree anymore, or any decorations. Hell we don't really celebrate Christmas lol. We just get nice food and eat together! Oh well, I'm...
"You're Beautiful"
I listened to that song by James Blunt before going to sleep thanks to a bunch of friends and myself singing it together and when I went to sleep I had a really pleasant dream. It's one of those dreams that let me think back on the fun times I had with Viola. I'm not still hooked up on her or anything, but I did have really good times with her and I hope she did too. I can say here and...
Listen
HAHAHAHAHAHAHAHA
Having flashbacks in the middle of the night of funny, embarrassing, shitty, etc moments in life is the best. I feel humility and yet I enjoy the fact that those events happened. My life was fun the way it was. I should try to get back how it used to be, it's too boring right now. I wanna have fun again.
Weird, Bat Shit Crazy
Recently I've been seeing dreams on a single setting, a single person, a single situation. It's been really odd because it's causing me a small amount of distress, but at the same time it's been letting me relieve parts of my stress. This is a short entry, but I guess this is all I'm capable of at the moment.
Hmm.
I didn't think that I would be taking your advice after so long. I'm just tired of it and want to get away from it. I guess I'll go back to in next semester or so or something. Thanks for giving my mind some peace.
I need something insane to happen to my life soon...
Dream
I had a dream last night, or this morning. It's a dream that I cannot say whether it was a pleasant one or a unsatisfying one. Sometimes I think to myself, "Why are you doing this dude. You know nothing good's gonna come out of it even if it happens again." Even so I can't help but feel happy and cozy with the thought of it. I had a dream of us again. It was really...
Man, this blog is dead ain't it.
This always happens, I always get into a website: myspace, facebook, some sort of forum, etc. and then I just lose interest in keeping up with it to write my life story all the time. I love writing my life story and telling people what happens in my days. It's fun to share and have others to read it, but I eventually lose the thought of having to update it as a necessity as I do before. ...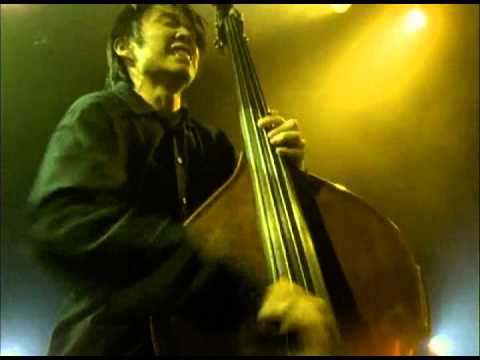 A sudden, long awaited update.
Hey guys, I realized I've just been liking posts left and right instead of actually typing anything. I've been just doing my usual, biking, playing games, helping out. Just started working for an audio technician for the hell of it. Pretty cool, I've gotten a keyboard and two CD's from him so far. Everyday seems like a blast for him, I hope that I could have a future like...
7:35 AM
Woke up about an hour ago, listening to Deadmau5, quick scroll through my dashboard. Recently I've been just staying attentive to my games. Got a Billion isk, currency in EVE Online, from a friend to play around with. Playing League of Legends again. EYE: Divine Cybermancy is a great FPS that I'm addicted to and play about 50 hours a week of. It feel like an FPS MMO that should have...
theepichumor: when you sat in a weird position for a long time and you move and then your foot feels like this
I feel like everyone on my dashboard rewatched...
7:31 AM
I decided to look through my files in order to uncover data all over my PC that I've forgotten about and to find saved game files that I wanted to transfer. I ended up finding some stuff that made me realize how much you tried. I didn't even try to send anything in return. It was cute. I'm not sure if I want to keep this, but it's nice to see something that warmed my heart....
The cycle of seasons.
Here's summer again. The season which I both love and hate. I hate it because this is my most anti-social period. I hate being outside since it's warm or hot, I like cool/cold weather. I'm not really in any "circle" of friends, not enough to be chillin' with them every week and stuff like that at least. I'm becoming sort of active again in a lot of games...
It's all off.
Gone, de nada. Over. Feels like a breeze 24/7 and so good. So happy, in more ways than one. Hell yeah! Being less ambiguous I finished up my summer class, final was easy. I also kept my promise that I made to myself, that is once summer class ends I will shave off my hair. I like rubbing my own head. Feels so LIGHT, it's ridiculous. It's weird. Oh man… feels so...
Welp.
Tomorrow's judgement day. Time to live it up!
Fuck it.
I have decided I will eat ramen tomorrow for breakfast/lunch, End of. Night.
Pushed.
I feel like I'm getting pushed into this dark corner. The corner represents how we should "be." How people think of one another as a template to follow and that they should act or the other should act the way they are. I'm also being pushed into the corner by my self. I want to get rid of this thing that's making me the way I am. I want to get rid of my values and...